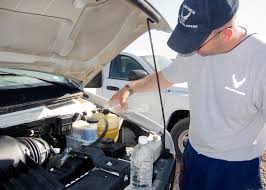 Finding a reliable mobile car mechanic can be the difference between spending too much money on your car and being able to keep it safely on the road for many more years. Some people still take their car to an auto shop, which is quite amazing when you realise how much easier it avail the services of a good mechanic at home or at work.
So if you are considering your options between an auto shop and a mobile mechanic for your next service or repairs, here are our top tips for finding the best mobile mechanic.
Ask people you know
Your family, friends and work colleagues have most probably already used a mobile mechanic for their own vehicles, so asking around your network might give you a few names to add to your list.
Search online
Forget the Yellow pages, simply go online and search for best mobile mechanic. Always check out their websites, because this can give you a real indication of the quality of their work and how they relate to their customers. A website that is easy to read and has all of the information you need, most likely means that they are a pretty good mechanic as well.
Read reviews and testimonials
Obviously, no-one is going to publish bad reviews, but if the mechanic has lots of really good testimonials on their website, this should increase your confidence in their ability.
Search social media
Look for any online reviews for the mobile mechanic on social media sites, both good and bad, as this will give you a much clearer idea of customer opinions of their work.
Try them
If you have found a mobile mechanic who ticks all of your boxes, give them a go with a minor service first. If they perform well and go out of their way to explain everything to you and answering all of your questions, you might decide that you have indeed found the best mobile mechanic.